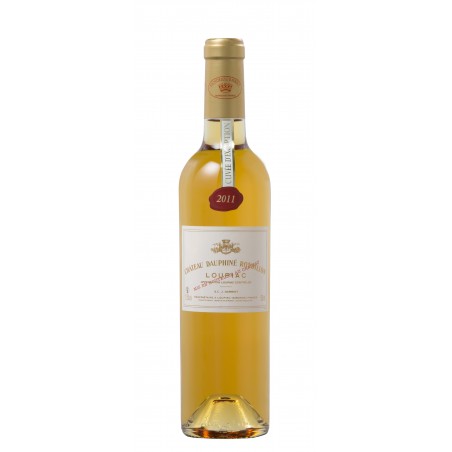  
Exceptional 2011 vintage
100% Sémillon
Hand harvested with tight sorting on the foot.
With a nose of so many candied aromas of quince, lemon or empyreumatic notes mingling around hazelnut, chestnut, this sweet wine is balanced thanks to perfectly controlled acidity. Rich and gourmet on the palate around candied, crystallized fruit. Final imbued with a beautiful freshness!
Made from a selection of 100-year-old vines, this exceptional cuvée has been produced in the great tradition of the Loupiacs of the past. Indeed, we have carried out a strict selection of grapes affected by "Botrytis Cinerea" - noble rot - more than 90% of a 3rd generation of Botrytis Cinerea.
Old-fashioned pressing on a wooden cage press dating from 1903. Alcoholic fermentation in French oak barrels without yeasting. Aging in high quality French oak barrels for 18 months. Bottling with light filtration. This Exceptional Cuvée draws its strength from the quality of the terroir and old vines of Sémillon rootstock Riparia Gloire. Rigorous viticulture coupled with low yields make it possible to obtain the quintessential complexity of Botrytis.
Château Dauphiné Rondillon