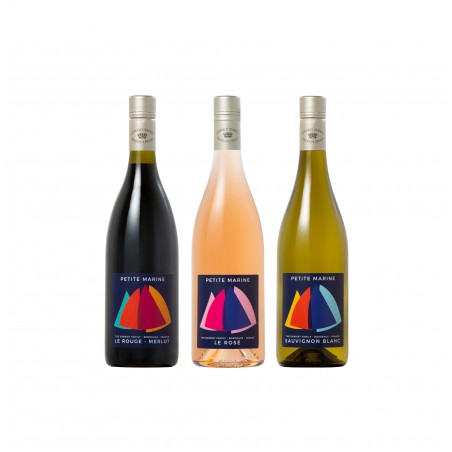  
Discover Petite Marine !
A collection of trendy Premium Bordeaux Wines! ! !
Thanks to this wine, we combine our two passions: the vine and the sea.
Jean-Christophe Darriet's father, an officer in the French Navy, put his son on a boat from birth, long before he gave him a pair of secateurs to cut the grapes!
Petite Marine was born from our family's passion for the sea, that we are pleased to share with you.
Vintage 2019 - Petite Marine 
12 bottles of our Petite Marine range to discover :
4 Sauvignon Blanc (100%)
4 Cabernet Sauvignon (100%)
4 Merlot (100%)